Small Commercial Offers
---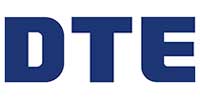 You have selected DTE as your natural gas territory or provider. See below for alternative gas supplier commercial rates available to customers in this service area.
---
To compare offers, first check up to four offers then click the Compare button.
Large Commercial and Industrial Customers are eligible to select an AGS or alternative source through either a GCC Program or Gas Transportation Service and are encouraged to contact an AGS or the utility for additional information.
---
Press Tab to view the selected offers.
Sort by Gas Supplier

Gas Supplier
Learn More

Sort by Rate Type

Rate Type
Intro Price

Sort by Term Length

Term Length

Disclaimer. Contracts may continue after initial term expiration on a month-to-month variable rate basis, cancelable at any time without penalty.

Sort by Termination Fee

Termination Fee

Sort by Green Energy

Green Energy

Sort by Promo Offer

Promo Offer

Sort by Price

Price /CCF

Disclaimer. The prices offered by Alternative Gas Suppliers are not regulated or approved by the MPSC.

Learn More

No
12 months
$150.00
No
No
$0.399

Learn More

No
24 months
$250.00
No
No
$0.429

Learn More

No
36 months
$250.00
No
No
$0.459

Learn More

No
48 months
$250.00
No
No
$0.469

Learn More

No
60 months
$250.00
No
No
$0.469

Learn More

No
6 months
$200.00
No
No
$0.449

Learn More

No
18 months
$200.00
No
No
$0.449

Learn More

No
30 months
$200.00
No
No
$0.499

Learn More

No
12 months
$50.00

Yes

No
$0.549

Learn More

No
24 months
$50.00

Yes

No
$0.699

Learn More

No
12 months
No
No
No
$0.6499

Learn More

No
24 months
No

Yes

No
$0.749

Learn More

No
24 months
No
No
No
$0.749

Learn More

No
36 months
$250.00

Yes

No
$0.749

Learn More

No
36 months
$250.00
No
No
$0.749

Learn More

No
6 months
No
No
No
$0.595

Learn More

Yes
1 month
No
No
No
$0.2349

Learn More

No
12 months
No

Yes

No
$0.75

Learn More

Yes
1 month
No

Yes

Yes

$0.4

Learn More

No
6 months
No
No
No
$0.439

Learn More

No
12 months
No
No
No
$0.459

Learn More

No
12 months
No
No
No
$0.399

Learn More

No
24 months
No
No

Yes

$0.435

Learn More

No
12 months
No
No

Yes

$0.385

Learn More

No
36 months
No
No

Yes

$0.455

Learn More

Yes
1 month
No
No
No
$0.239

Learn More

Yes
1 month
No
No
No
$0.419

Learn More

No
6 months
$75.00
No
No
$0.4565

Learn More

No
12 months
$150.00
No
No
$0.4565

Learn More

No
12 months
$150.00
No

Yes

$0.479

Learn More

No
24 months
$250.00
No
No
$0.499